A Garden With More Space
Our clients here had a large amount of land with their home, which was once an old coach lodge.  The area of garden immediately connected to the house was a good size space but lacked design inspiration.  Previous owners had simply installed a large area of low budget paving, which did very little justice to the potential of the space.
Before: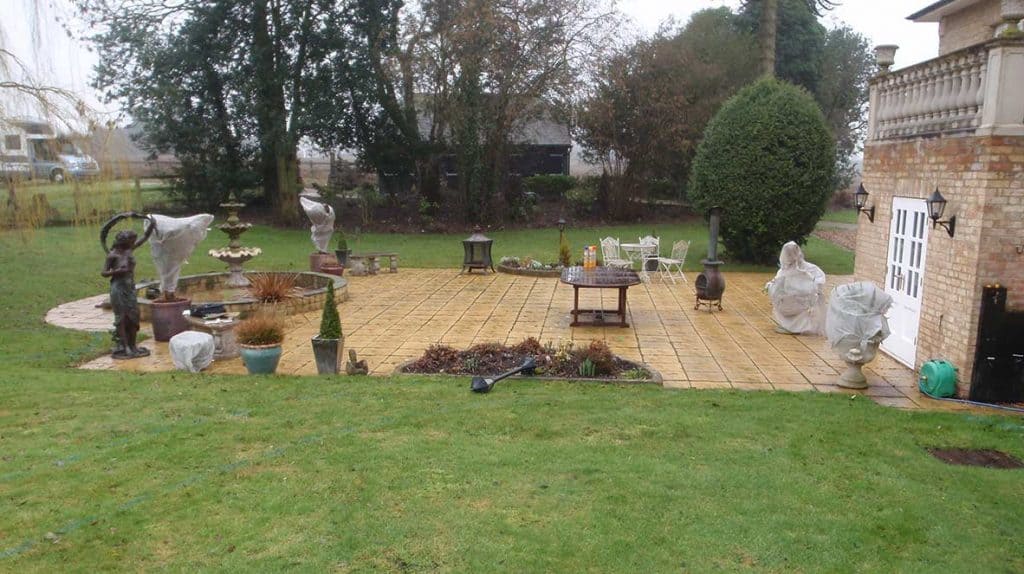 They contacted us to help clarify the vision they had, which was simply to make it more visually appealing and more enjoyable to use.  The design process spanned several months as we explored the garden's potential and sought to include all the client's practical and aesthetical requirements while creating a relaxing, tranquil space for rest and contemplation.
After: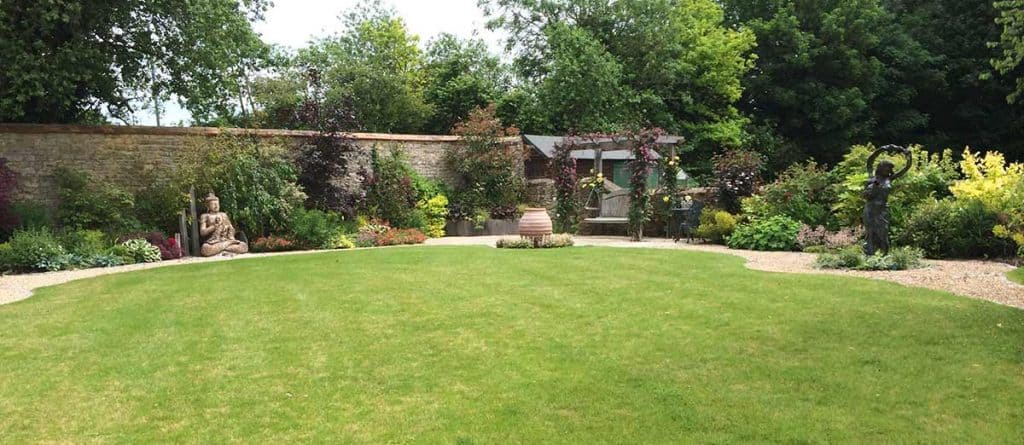 The key was to create a scheme that included the whole garden space, exploring beyond the simple area of paving that stood previously.  We developed the design with various areas around the garden including:
maintaining a generous patio area by the house
creating a covered dinning area with a bespoke cedar gazebo
providing a covered barbecue house to service the dinning area
designing a beautiful, relaxing zone with swing seat in an otherwise unused corner of the garden.
incorporating bespoke, oak pergolas to provide vertical interest and places to sit under
including items of sculpture, statuary and water features as points of focus
connecting all this together with smooth, flowing pathways that lead you around the space.
in addition there is a fully integrated, automatic watering system with pop up sprinklers and multi stage zones to service every part of the garden
a detailed lighting scheme provides a delicate glow around the garden, bringing the whole space alive at night
Following a 17 week build schedule, which ran incredibly efficiently, the results are superb.  Our clients are thrilled with their new garden say it ticks the boxes for everything they had hoped for, and more!
After: